In the Gallery: "Every Canvas Has a Story" Paintings by Peter Yesis
Wednesday, November 2
–
Tuesday, November 29

---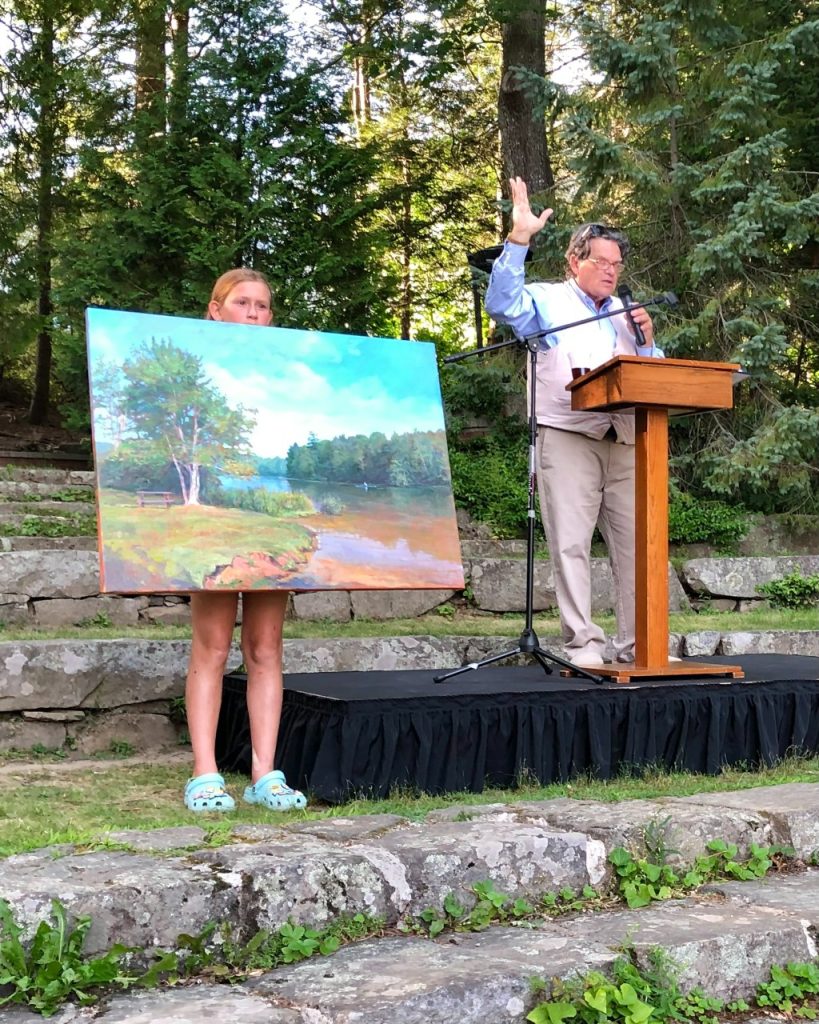 Those who attended this summer's Camden on Canvas auction may remember the exciting moment when Peter Yesis' painting of "Shirttail Point Park" received the afternoon's highest bid of $9,500. The Camden Public Library was so grateful to Yesis, and the other talented artists, who split the proceeds from the sale of their plein-air paintings with the library at this memorable fundraiser.
The library is delighted to welcome Peter Yesis back for a solo show of his paintings in the library's Picker Room Gallery during the month of November. The exhibit of work entitled "Every Canvas Has a Story" will showcase the soft realistic style and engaging paintings of the Maine coast and landscape that Yesis is well known for.
"Each canvas comes with a story," says Yesis, "but I leave space in my work for viewers to reflect and make their own discoveries." The public is invited to meet Yesis and discuss these stories at his opening reception on Saturday, November 5, from 3:30 to 5:30 pm in the Picker Room Gallery.
---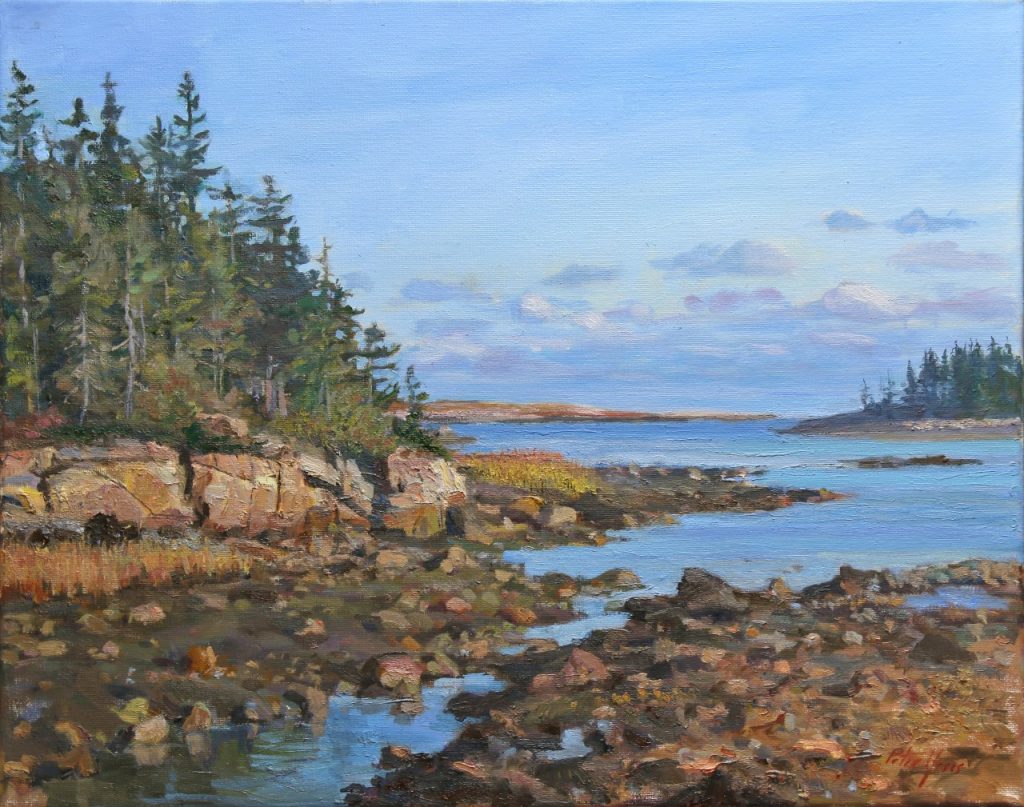 ---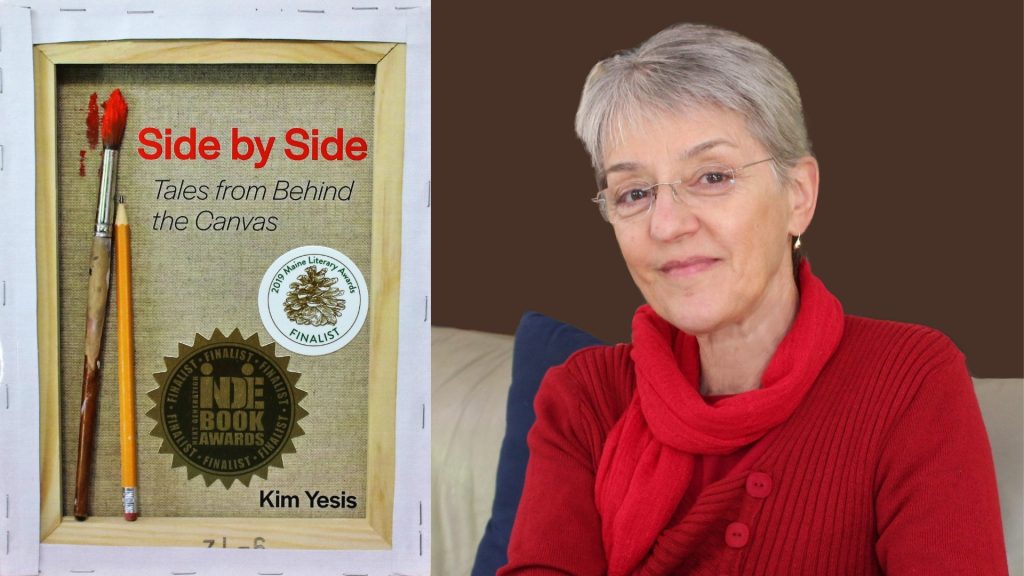 A second special event related to the show will be held at the library on Tuesday, November 29, at 6:30 pm. Peter's wife Kim Yesis will present her book Side by Side: Tales from Behind the Canvas. The book describes how Peter, at age 50, exchanges hard hat for brush and canvas — a move that tests both his talent and his thirty-year marriage. From behind the scenes, Side by Side recounts the artist's rocky start, his wife's crash course in art, and the transformation of their relationship into a creative partnership…with an unexpected sideline.
Copies of the book will be for sale at this event, as well as at the art show opening on November 5. The book can also be purchased at: https://maineauthorspublishing.com/side-by-side/
---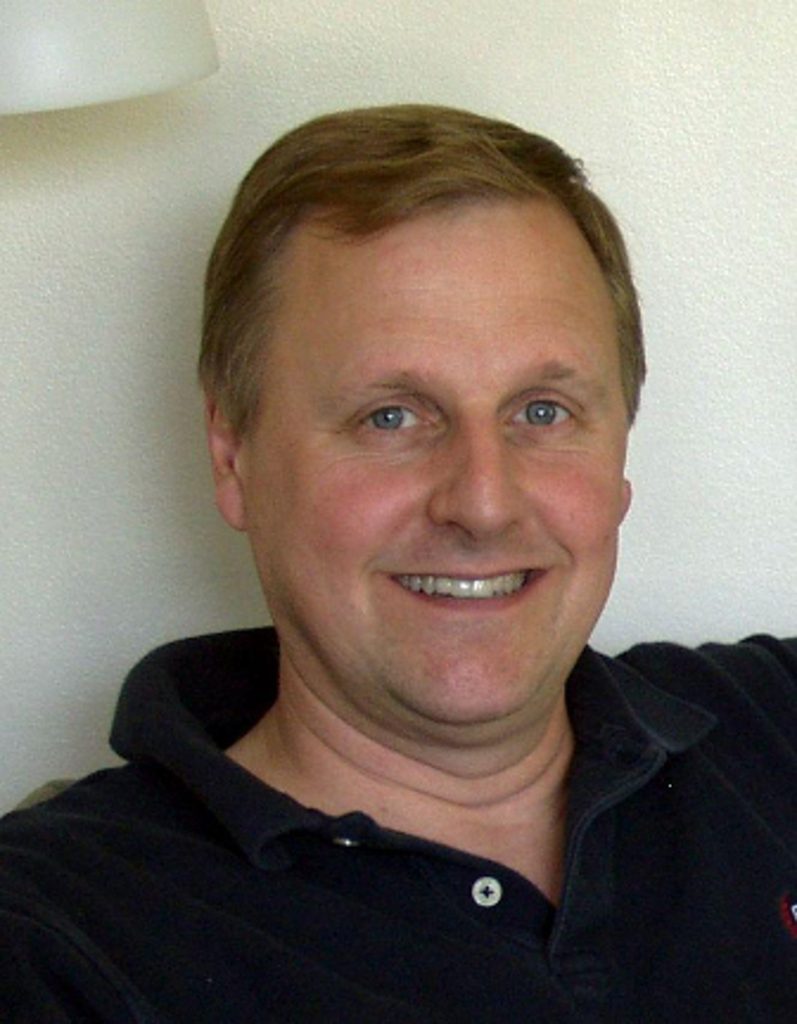 A native of New Jersey, Peter Yesis now works from his home studio in Searsport, Maine. His work can be viewed at peteryesisart.com as well as at the Camden Falls Gallery and Roux & Cyr Gallery in Portland.

A portion of the proceeds from the sales of artwork in the Picker Room Gallery during the month of November will benefit the Camden Public Library. Thank you for supporting local artists and your local library!