Discover History Series: Brainstorming the State Bicentennial Past and Present Perspectives on Maine at 200
Tuesday, October 29, 2019 @ 2:00 pm

-

4:00 pm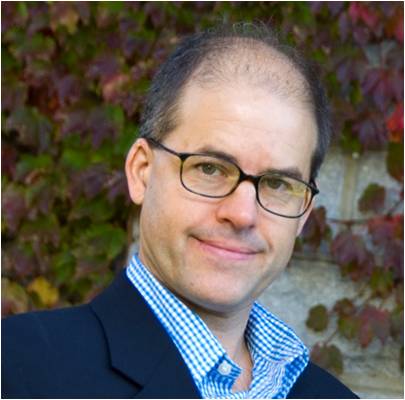 The Camden Public Library, with support from Maine Coastal Senior College, presents this must-see program to kick off a year-long examination and celebration of the State of Maine's bicentennial. University of Maine Professor of History Liam Riordan will give an illustrated presentation and discussion exploring the long statehood process in Maine that culminated in 1820 with separation from Massachusetts. That struggle engaged a range of challenging public issues that are still recognizable today. Riordan will focus on four themes that bridge 200 years in telling ways:
the "two Maines" and sharp partisan conflict
the explosive place of slavery vis-a-vis the Maine-Missouri Crisis
Wabanaki sovereignty
the uncertain location and meaning of the international border
Resources about the Maine statehood process as well as videos from the recent Maine Bicentennial Conference at the University of Maine are available at Fogler Library's Digital Commons, please visit: https://digitalcommons.library.umaine.edu/mainebicentennial/
Liam Riordan received his undergraduate B.A. in history at the University of California, Berkeley, and his Ph.D. at the University of Pennsylvania. He has been a faculty member in the Department of History at the University of Maine in Orono since 1997.
He is a specialist on the American Revolution, especially the religious, racial and ethnic diversity in the Philadelphia region from 1770 to 1830. As a result of having his Canadian consciousness raised by moving to Maine, he has an ongoing research project about Loyalists, those who opposed the American Revolution.
Riordan currently serves on the City of Bangor's Commission for Cultural Development. He was the Director of the University of Maine Humanities Center from 2014 to 2016, and is a past board member of the Maine Humanities Council, the state affiliate of the National Endowment for the Humanities. He is actively involved in Maine National History Day, a statewide history contest for middle and high school students.
Image: Moses Greenleaf, Map of Maine (1829), detail, online at Osher Map Library, University of Southern Maine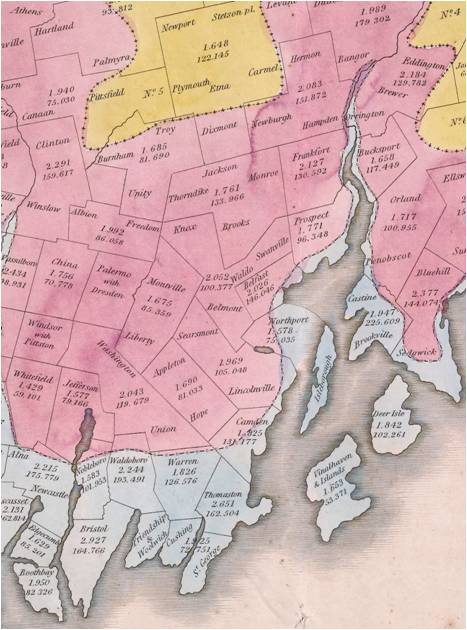 Related Events