Center for Wildlife Studies "Wild Maine" Series: Detection Dogs in Wildlife Research & Conservation
Thursday, September 8, 2022
@
6:30 pm
–
7:30 pm
The Center for Wildlife Studies "Wild Maine" series of nature programs, in partnership with the Camden Public Library, continues in September with a look at how detection dogs are being trained to assist with wildlife research and conservation efforts. This month's talk will feature Lindsay Ware, Founder of Science Dogs of New England, and Dr. Cheryl Frederick, Animal Behaviorist. The program will be offered in a hybrid format to a limited live audience in the library's Picker Room and simultaneously streaming on Zoom.
Email jpierce@librarycamden.org to reserve your spot in our limited live audience,
or click the link below to register to join us via Zoom.
https://us02web.zoom.us/webinar/register/WN_zsGY3QhATuO1wdMxruUu7A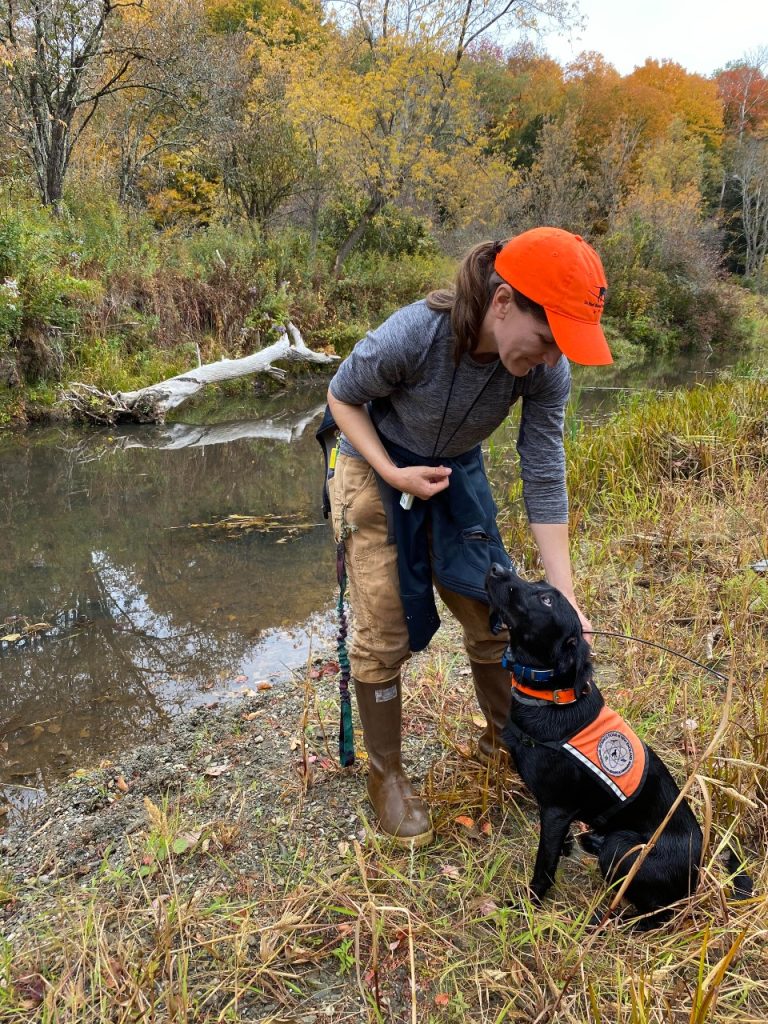 The Center for Wildlife Studies Conservation offers a course about scent detecting canines for those interested in learning more about this emerging field. Join CWS instructors Ware and Frederick (and a trained detection dog!) as they discuss how dogs are sniffing out data for biological research. They will also tell the story of their ongoing collaborative project in which they trained and deployed a conservation dog as a low-impact and efficient method of finding Wood Turtles and nests in terrestrial habitat.
---
Lindsay Ware is a conservation dog trainer and founder of Science Dogs of New England. She trains and handles scent detection dogs to find cryptic species for conservation research. She is a CCPDT Certified Professional Dog Trainer and instructs canine training classes in Bangor, Maine.
For over 20 years, Dr. Cheryl Frederick worked at institutions accredited by the Association of Zoos and Aquariums (AZA). As an animal caretaker, she worked with a wide range of taxa in a variety of situations from pastures to aviaries, giving her a broad base of experience in most aspects of animal husbandry. Currently her research interests focus on the welfare implications of husbandry practices for ursids residing in zoos, parks, and other care facilities; the habitat use of Wood Turtles; and the Amphibian Health Project, which investigates associated the model species, the Green Frog, in local wetlands to examine variables with pathogen resistance.
---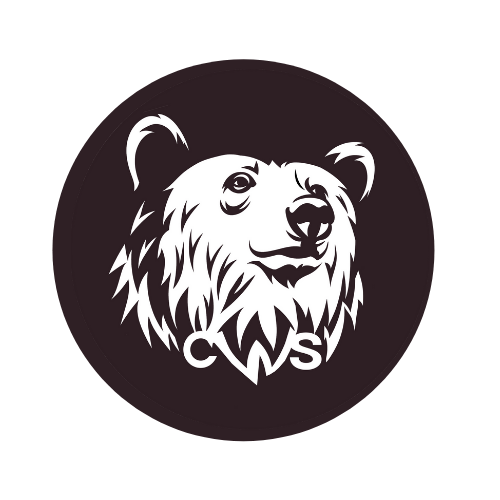 The mission of the Center for Wildlife Studies is to provide accessible environmental education worldwide and promote wildlife conservation through science.
Learn more about CWS by visiting their website: centerforwildlifestudies.org
We hope you'll also join for the next program in the "Wild Maine" series on Thursday, October 13.