Connecting Across Cultures "New Mainers" Series: Home, Hope, and Humanity
Thursday, February 24, 2022
@
6:30 pm
–
7:30 pm
The Connecting Across Cultures "New Mainers" series with the Camden Public Library continues with an online presentation that explores the many hurdles faced by immigrants to our state.
CLICK BELOW TO REGISTER TO RECEIVE THE ZOOM LINK TO ATTEND.
https://us02web.zoom.us/webinar/register/WN_UyFkMTbIQmCEF2lJA7-ANQ
These days, a great number of asylum seekers are arriving in Portland, Maine, and there is a huge effort by a large coalition of social service and volunteer organizations to assist these new neighbors with their transition to a new country, culture and language. It is a difficult and challenging task – there is little available housing, and the threat of COVID persists. The situation has created a critical need for municipalities outside of southern Maine to get involved in advocacy and support.
Our three panelists, who are directly involved in these efforts, will offer a picture of the situation and explain the specific needs.
Fatima Saidi is the Grants and Contracts manager for the Maine Immigrants' Rights Coalition (MIRC), which brings together a statewide network of 83 organizations which are working to promote immigrant inclusion and integration. Fatima was born in Afghanistan. She came to the US as an international student at Bates College.
Chelsea Hoskins is the City of Portland Resettlement Coordinator. She has worked for the City of Portland since 2017, and ran the Portland Community Support Fund when it was in operation. She then served as the Program Coordinator for the City of Portland Family Shelter for nearly three years before transitioning over to her role as Resettlement Coordinator.
Papy Bongibo is President of the Congolese Community Association of Maine (COCOMAINE).The mission of the COCOMAINE is to facilitate the integration of Congolese people and assist them during their transition to life in Maine. COCOMAINE also strives to promote entrepreneurship and Congolese culture through events and forums. Papy is also the founder of New England African Arts, Entertainment, and Community Association and an entrepreneur.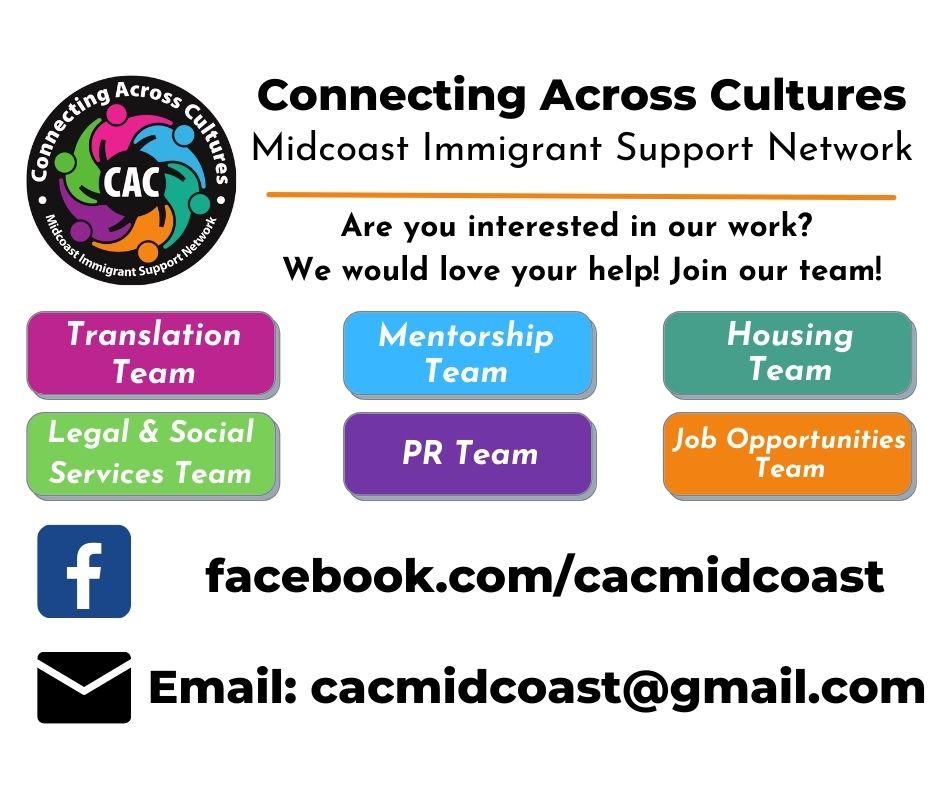 ---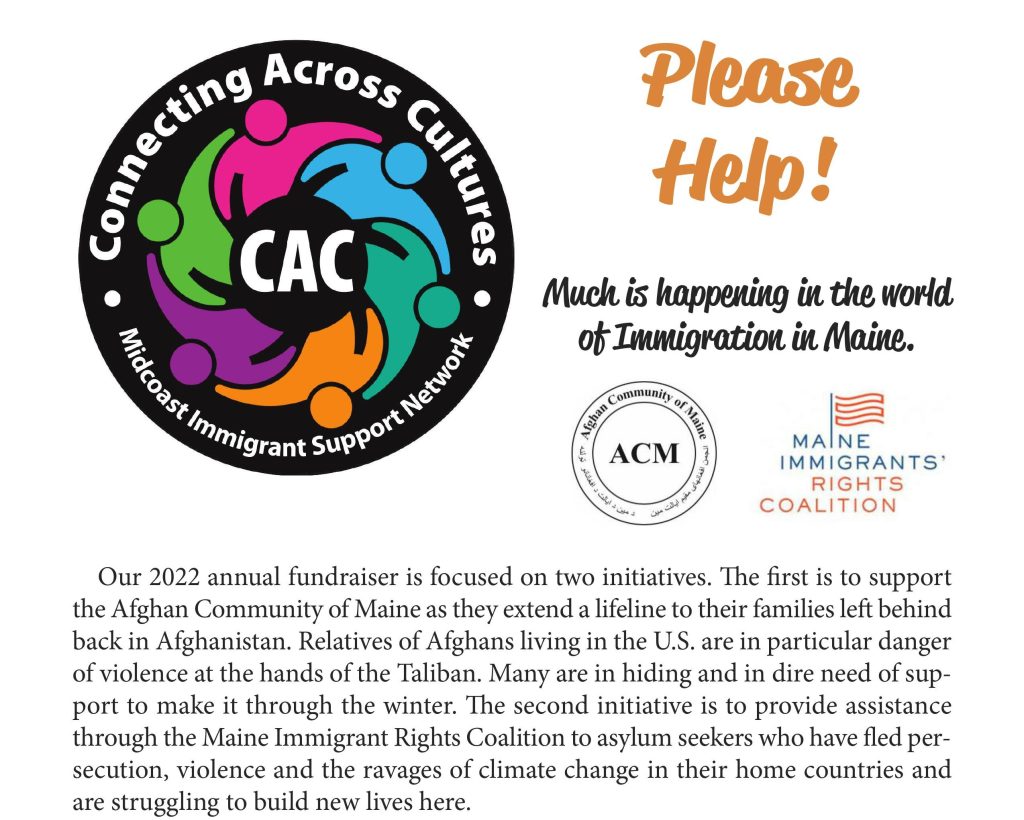 FOR INFORMATION ABOUT HOW YOU CAN SUPPORT THESE EFFORTS, CLICK HERE
or email cacmidcoast@gmail.com.