Camden Native Plant Celebration & Sale — A Wild Seed Project Member-Run Event
Sunday, September 18, 2022
@
9:00 am
–
12:00 pm

---
The Camden Public Library is co-sponsoring the "Camden Native Plant Celebration & Sale — A Wild Seed Project Member-Run Event" to be held on the picturesque grounds of the Camden Amphitheatre. Native plants are beloved by those who want to do their part to make their garden a natural oasis for wildlife. The event will be an opportunity for the public to learn from experts about native plants and how to incorporate them into their gardens.
Plants will be available for pre-sale online and pick-up (in the parking lot adjacent to the Amphitheatre on September 18). The plants are from local native plant nurseries and are grown without the use of pesticides, herbicides, and neonicotinoids. Once established in the right environment, natives are low maintenance and normally don't require watering, fertilizer, herbicide, fungicides, or pesticides.
In addition to pre-ordered plants, vendors will have a selection of native plants, related books, and other goods available for purchase on site. Native plant growers, gardeners, and landscapers will also be available to answer questions. A portion of the proceeds from all sales will benefit the Camden Public Library.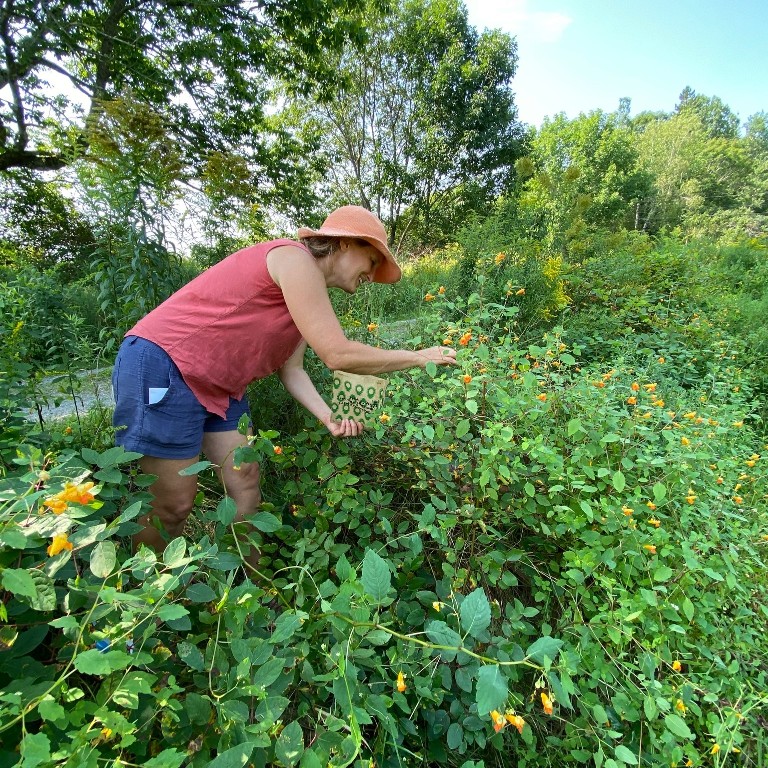 10-Minute Talks By Experts in the Amphitheatre:
9 a.m. – How to Rewild Your Yard
10 a.m. – What Are Natives?
11 a.m. – How Native Plants Contribute to Healthy Local Watersheds
---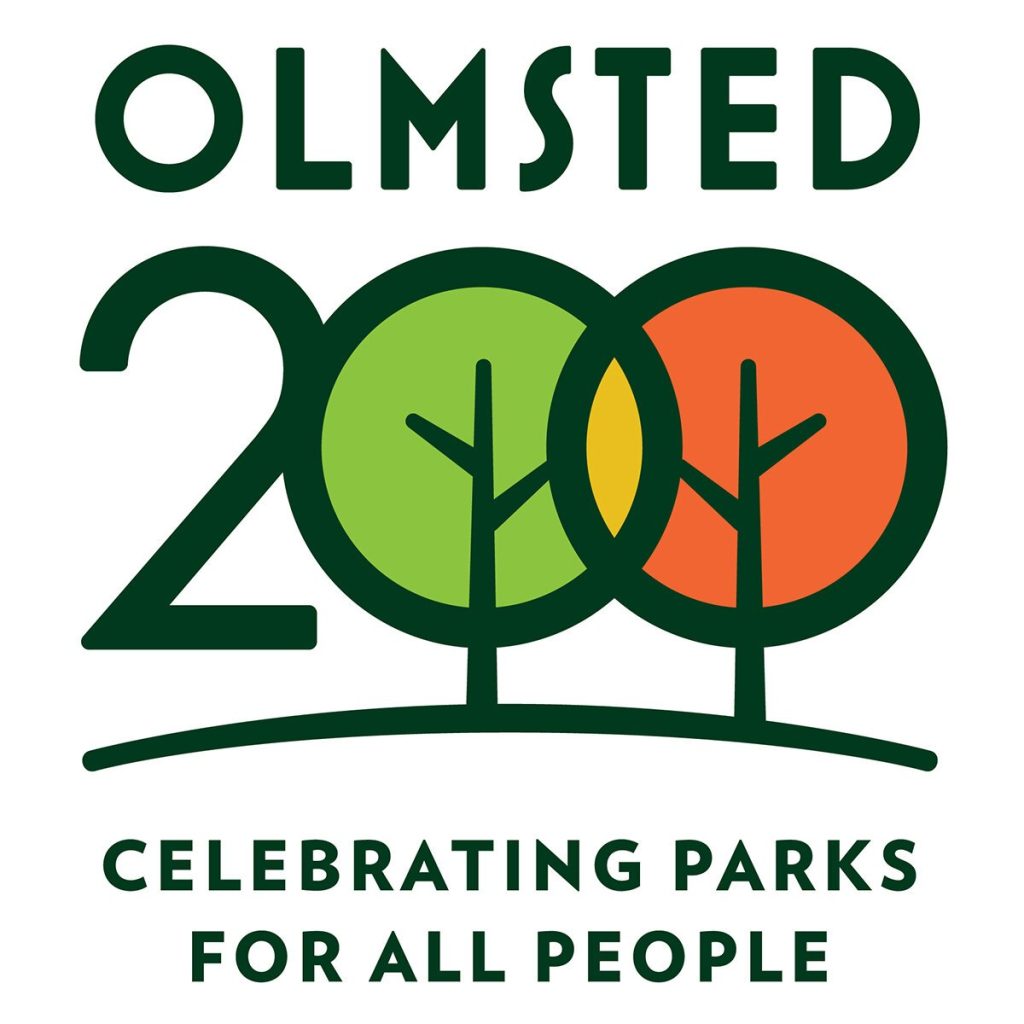 This event is part of the Camden Public Library's ongoing celebration of Fredrick Law Olmsted Sr.'s 200th birthday. Considered by many to be the father of modern day landscape architecture, Olmsted's firm oversaw the design of Camden's iconic Harbor Park, noted for its utilization of native plants and listed on the National Register of Historic Places. Together with the Library's Amphitheatre, designed by Fletcher Steele (and designated a National Historic Landmark in 2013), the two parks are champions of native plant and garden design.
The celebration will also include music; children's activities; a cake-cutting ceremony officiated by Rachel Bok Goldman; and plein-air painting by well-known midcoast artist Carol L. Douglas, as well as finished paintings of native plants by several of Douglas's students. (CLICK HERE to see the paintings.)
---
Thanks to event organizers Amy Thomsen, MSW, MNRD, restoration ecologist; and Cayla Mäki-Pittman, Master Gardener, Harmless Gardens.
Confirmed vendors are listed below. Vendors with a * will be participating in presales.
Pre-sales open September 4th. CLICK HERE to preorder. The other vendors and organizations will have merchandise and informational resources available on site in the Amphitheatre the day of the event.

5 Star Nursery and Orchard*
After the Fall Farm
Blue Aster*
Crystal Lake Farm & Nursery
Honey Petal Plants*
Native Haunts*
Rebel Hill Farm*
Rooted Elements

ADDITIONAL PARTICIPATING ORGANIZATIONS
Audubon Project Puffin
Camden Garden Club
Camden Street Shade Tree Volunteers
Knox-Lincoln Soil & Water Conservation District
Megunticook Watershed Association
Merryspring Nature Center
Native Gardens of Blue Hill
Stewardship Education Alliance
University of Maine Cooperative Extension
Wild Seed Project
---
Here is the list of the 100+ plants that will be available for pre-sale, beginning February 4:
Abies balsamea (Balsam Fir)
Achillea millefolium (Common Yarrow, Yarrow)
Actaea pachypoda (Doll's-Eyes, White Baneberry)
Actaea racemosa (Black bugbane)
Actaea racemosa (Black Bugbane)
Adiantum pedatum (Maidenhair Fern)
Ageratina altissima (White Snakeroot)
Allium cernuum (Nodding Onion)
Anaphalis margaritacea (Pearly Everlasting)
Andropogon gerardii (Big Bluestem)
Anemone virginiana (Tall Thimbleweed, Tall Anemone)
Aquilegia canadensis (Wild Columbine)
Arctostaphylos uva-ursi (Bearberry, Kinnickkinnick, Pinemat Manzanita)
Aronia melanocarpa (Black Chokeberry)
Asclepias incarnata (Swamp Milkweed, Rose Milkweed)
Asclepias syriaca (Common Milkweed)
Asclepias tuberosa (Butterflyweed)
Aster macrophyllus (Big Leaf Aster)
Caltha palustris (Marsh Marigold)
Campanula rotundifolia (Scotch Bellflower, Harebell)
Carex albicans (White-tinged Sedge)
Carex bicknellii (Bicknell's Sedge)
Carex lurida (Lurid Sedge)
Carex plantaginea (Seersucker Sedge, Plantain-leaved Sedge)
Carex radiata (Eastern Star Sedge)
Carex rosea (Golden Star Sedge)
Carex sprengellii (Long-beaked Sedge)
Carex stricta (Tussock Sedge)
Carex vulpinoidea (Fox Sedge)
Ceanothus americanus (New Jersey Tea)
Cephalanthus occidentalis (Buttonbush)
Chamaenerion angustifolium (Fireweed)
Chelone glabra (White Turtlehead)
Clematis virginiana (Virgin's Bower Clematis)
Clethra alnifolia (Coastal Pepperbush, Coastal Sweet-Pepper, Summer Sweet)
Cornus alternifolia (Pagoda Dogwood, Alternateleaf Dogwood)
Cornus racemosa (Gray Dogwood)
Danthonia spicata (Poverty Oatgrass, Poverty Grass)
Desmodium canadense (Showy Tick-Trefoil)
Diervilla lonicera (Busy Honeysuckle)
Doellingeria umbellata (Tall White Aster)
Dryopteris marginalis (Marginal Shield Fern, Marginal Wood Fern)
Ecinacea pallida (Pale Purple Coneflower)
Eragrostis spectabilis (Purple Lovegrass)
Elymus hystrix (Bottlebrush Grass)
Eupatorium perfoliatum (Boneset Thoroughwort, Boneset)
Eurybia divaricata (White Wood Aster)
Eurybia macrophylla (Large-leafed Aster, Big-leafed Aster)
Eutrochium dubium (Coastal Plain Joe Pye Weed)
Eutrochium purpureum (Purple Joe Pye Weed)
Gaultheria procumbens (Wintergreen)
Geranium maculatum (Wild Geranium, Cranesbill Geranium, Cranesbill)
Geum fragaroides (Appalachian Barren Strawberry)
Gillenia trifoliata (Bowman's Root)
Hamamelis virginiana (Witch Hazel)
Helenium autumnale (Helen's Flower, Sneezeweed)
Ilex verticillata (Winterberry)
Iris versicolor (Blue Flag)
Juncus tenuis (Path Rush)
Juniperus communis (Pasture Juniper)
Liatris novae-angliae (Blazing star)
Lobelia cardinalis (Cardinal Flower)
Lobelia siphilitica (Great Blue Lobelia, Blue Lobelia)
Lysimachia ciliata (Fringed Loosestrife)
Monarda fistulosa (Wild Bergamot)
Monarda punctata (Spotted Bee Balm)
Morella caroliniensis (Bayberry)
Myrica pensylvanica (Northern Bayberry)
Osmunda claytoniana (Interrupted Fern)
Osmunda regalis (Royal Fern)
Ostrya virginiana (Hophornbeam)
Packera aurea (Golden Ragwort, Golden Groundsel)
Panicum virgatum (Switchgrass)
Parthenocissus quinquefolia (Virginia Creeper)
Penstemon digitalis (Foxglove Beardtongue)
Penstemon hirsutus (Dwarf Hairy Beardtongue)
Physostegia virginiana (Obedient FALSE Dragonhead, Obedient Plant)
Polemonium reptans (Jacob's Ladder)
Polystichum acrostichoides (Christmas Fern)
Prunus pumila (Sandcherry)
Pycanthemum muticum (Broad-Leaved Mountain Mint, Clustered Mountain Mint, Short-Toothed Mountain Mint)
Pycnanthemum virginianum (Virginia Mountain Mint)
Rosa virginiana (Virginia rose)
Rubus oderatus (Flowering Raspberry)
Rudbeckia laciniata (Green-headed Coneflower, Wild Goldenglow)
Rudbeckia triloba (Three-lobed Coneflower)
Sambucus nigra ssp. canadensis (Black Elderberry, American Elder)
Sambucus racemosa (Red Elderberry)
Sanguinaria canadensis (Bloodroot)
Schizachyrium scoparium (Little Bluestem)
Scrophularia lanceolata (Early Figwort)
Scrophularia marilandica (Late Figwort)
Sedum ternatum (Woodland Stonecrop)
Solidago bicolor (Silverrod)
Solidago caesia (Blue-stemmed Goldenrod)
Solidago flexicaulis (Zigzag Goldenrod)
Solidago nemoralis (Gray Goldenrod)
Solidago sempervirens (Seaside Goldenrod)
Solidago ulmifolia (Elm-Leaved Goldenrod)
Spiraea tomentosa (Steeplebush)
Swida amomum (Silky Dogwood)
Symphyotrichum cordifolium (Heart-leaved Aster)
Symphyotrichum ericoides (Heath Aster)
Symphyotrichum laevis (Smooth American Aster, Smooth Blue Aster)
Symphyotrichum lateriflorum (Calico Aster)
Symphyotrichum puniceum (Purple-stemmed Aster)
Symphyotricum novae-angliae (New England Aster)
Vaccinium agustifolium (Lowbush blueberry)
Verbena hastata (Blue Vervain, Blue Verbena)
Vernonia noveboracensis (New York Ironweed)
Veronicastrum virginicum (Culver's Root)
Viburnum dentatum (Smooth Arrowwood, Arrowwood Viburnum)
Viburnum lentago (Nannyberry, Wild Raisin)
Viburnum nudum (Wild Raisin)
Zizia aptera (Heart-leaved Alexander)
Zizia aurea (Golden Alexanders)