Camden Garden Club Winter Horticulture Series: Propagating Plants from Seeds
Tuesday, February 23, 2021
@
9:30 am
–
10:30 am
You are invited to join the Camden Garden Club and the Camden Public Library for a series of online horticulture programs this winter on Tuesday mornings at 9:30 am through February. The presentations are free, open to everyone, and will be hosted by the library on the Zoom meeting platform.
Email jpierce@librarycamden.org to request a Zoom link to attend.
In the last session of the series on February 23, Anne E. Perkins will discuss how home gardeners can successfully propagate plants from seeds and will demonstrate tips and techniques. Anne is the owner of Headacre Farms and has been gardening since the age of four. She has left a trail of gardens behind her, in places as varied as Florida and Alaska, as she followed her husband in his career. Settled back in Maine since 2001, she is now able to devote herself to full-time gardening and is enjoying every minute of it.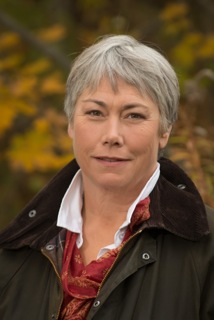 Other programs in the series include:
Tuesday, January 26, at 9:30 am: Bulbs and Tuberous Plants
Tuesday, February 2, at 9:30 am: Identifying and Treating Plant Diseases in Midcoast Maine
Tuesday, February 9, at 9:30 am: Dealing with Garden Pests: An Integrated Approach for the Home Gardener
Tuesday, February 16: Native Gardens
Tuesday, February 23: Propagating Plants from Seeds
Camden Garden Club is a member of the Garden Club Federation of Maine and National Garden Clubs, Inc. For more information about the club and its activities visit the club's website www.camdengardenclub.org or contact camdengardenclub100@gmail.com .