Camden Garden Club Winter Horticulture Series: Native Gardens
Tuesday, February 16, 2021
@
9:30 am
–
10:30 am
You are invited to join the Camden Garden Club and the Camden Public Library for a series of online horticulture programs this winter on Tuesday mornings at 9:30 am through February. The presentations are free, open to everyone, and will be hosted by the library on the Zoom meeting platform.
Email jpierce@librarycamden.org to request a Zoom link to attend.
The Camden Garden Club Winter Horticulture Series continues on Tuesday, February 16 with guest speakers Avy Claire and Cathy Rees from Native Gardens of Blue Hill. Native Gardens of Blue Hill has undertaken the creation of a public garden to give a diverse group of gardeners, potential gardeners and non-gardeners, an opportunity to see how a garden made exclusively of native plants can benefit the local landscape. In creating this garden they envisioned a process that teaches as the garden evolves and becomes an inspirational destination as it matures. The presentation will cover the use of native plants in the garden and how they function in the ecosystem.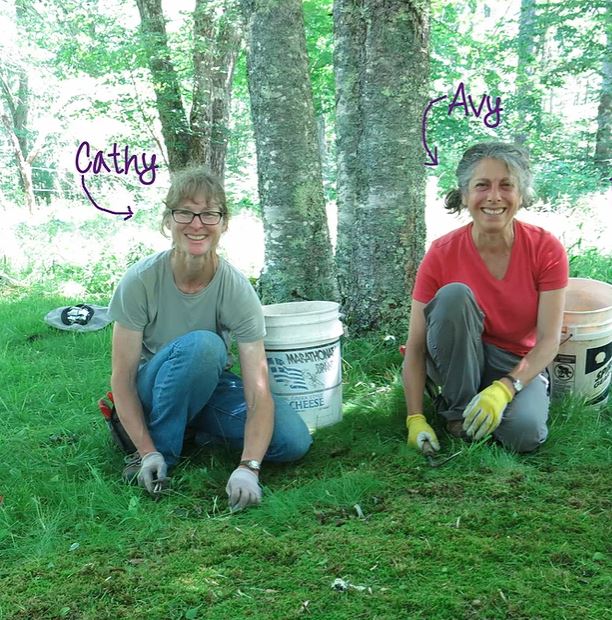 Other programs in the series include:
Tuesday, January 26, at 9:30 am: Bulbs and Tuberous Plants
Tuesday, February 9, at 9:30 am: Dealing with Garden Pests: An Integrated Approach for the Home Gardener
Tuesday, February 16: Native Gardens
Tuesday, February 23: Propagating Plants from Seeds
To learn more about the Camden Garden Club, visit them online at: https://www.camdengardenclub.org/