Camden Garden Club Winter Horticulture Series: Bulbs and Tuberous Plants, With Jan Limmen
Tuesday, January 26, 2021
@
9:30 am
–
10:30 am
You are invited to join the Camden Garden Club and the Camden Public Library for a series of online horticulture programs this winter on Tuesday mornings at 9:30 am. Programs will begin on Tuesday, January 26, and run through February. The presentations are free, open to everyone, and will be hosted by the library on the Zoom meeting platform.
Email jpierce@librarycamden.org to request a Zoom link to attend. Please be sure to specify if you would like to participate in the entire series or just specific sessions.
For the January 26 session, we welcome Jan Limmen of Blue Tulip Landscaping, Tenants Harbor, ME. Limmen will talk about bulbs and tuberous plants. 
Dutch born Limmen moved to the U.S. as a young man and worked as a landscaper in the Baltimore-Washington area for over 35 years. Searching for a more stress free lifestyle and finding the climate of midcoast Maine reminiscent of his boyhood village on Holland's North Sea, Jan (pronounced "Yon") and his wife Rosemary relocated to Tenants Harbor in 2006. Since then they have rebuilt their cottage, built a barn and started three Blue Tulip businesses on their 2.4 acres. Limmen's Blue Tulip Landscaping provides landscaping advice and services to a growing group of local clients that includes the Knox Museum and Marshall Point Lighthouse.
Camden Garden Club is a member of the Garden Club Federation of Maine and National Garden Clubs, Inc. For more information about the club and its activities visit the club's website www.camdengardenclub.org or contact camdengardenclub100@gmail.com .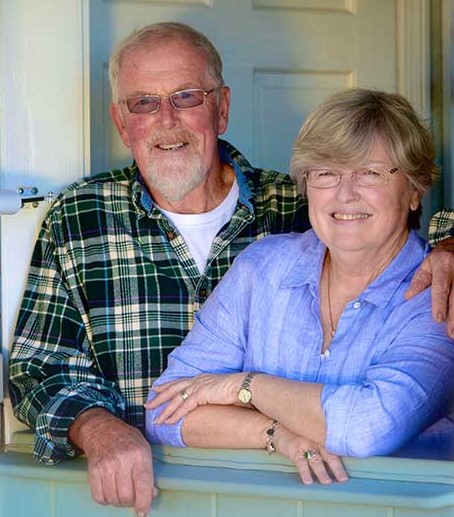 Other programs in the series include:
Tuesday, February 2, at 9:30 am: Identifying and Treating Plant Diseases in Midcoast Maine
Tuesday, February 9, at 9:30 am: Dealing with Garden Pests: An Integrated Approach for the Home Gardener
Tuesday, February 16: Details coming soon
Tuesday, February 23: Details coming soon