Brown Bag Lunch with the Artists
Wednesday, January 18
@
12:00 pm
–
3:00 pm
The Camden Public Library is pleased to offer a Brown Bag Lunch with the Artists as a companion event to the January exhibit in the library's Picker Room Gallery: Resurgence: Union of Maine Visual Artists in the Mid Coast. Bring a bag lunch to the library's Picker Room at 12:00 PM on Wednesday, January 18, for an informal presentation and Q & A with artists Kelly Desrosiers and Deb Vendetti.
This event will take place in person as well as on Zoom. To participate virtually, use this link to register: https://us02web.zoom.us/meeting/register/tZEkc-CpqTgtGtM4S2Y5rYYHhdj3mgma5YnT
About the artists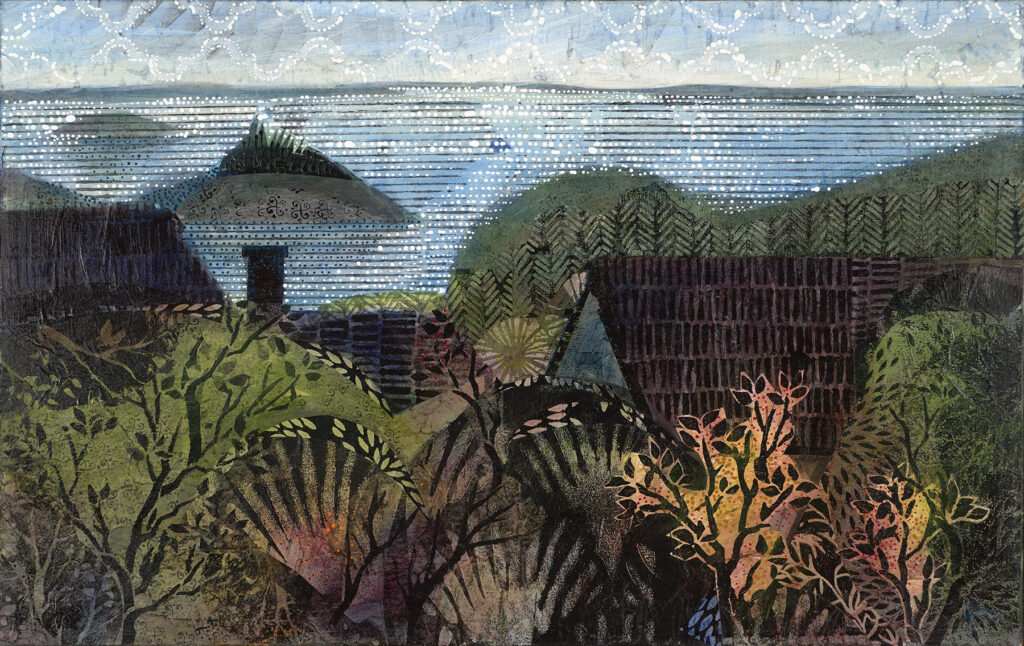 Kelly Bennett Desrosiers is a Belfast area artist who will be showing two mixed media collage based pieces: 'Cliffs and Clouds' and 'Island Village Treetops'.
While these works are first seen
as landscape compositions with a magical, enchanted feel, the artist is most interested in the complexity of overlaid patterns as proxy for the layers of relationships in the matrix of the natural world. Ms. Desrosiers has a background in science that informs her art. She plans to speak at the Brown Bag lunch about the topics of chaos and order, and levels of relationship and understanding, in her landscapes.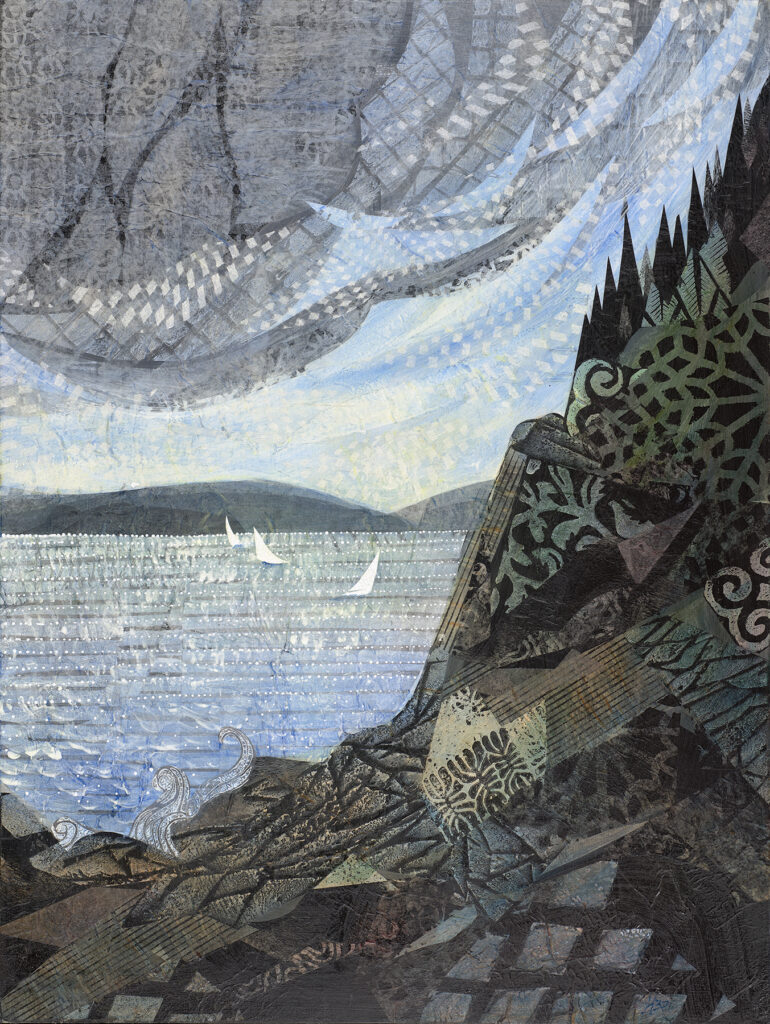 Deb Vendetti will use two of her works, using vastly different techniques, as a starting point for discussion.
"This image explores 'augmenting' digitally.I am not quite sure if it is "complete"…the high key colors are digital. Done during a recent "Methods and Materials" class at CHRHS that I taught this Fall. It is an example of my approach from my past training as a painter. It is more about "dancing" with the materials and not having a pre-determined outcome."
"This image is current. It is an of example what I am doing in graphite, and have been, for over 30 years since moving to Maine. It has elements of "the dance", but is firmly rooted in a response to specific places, and to the elements of landscape; sky, horizon line, ocean."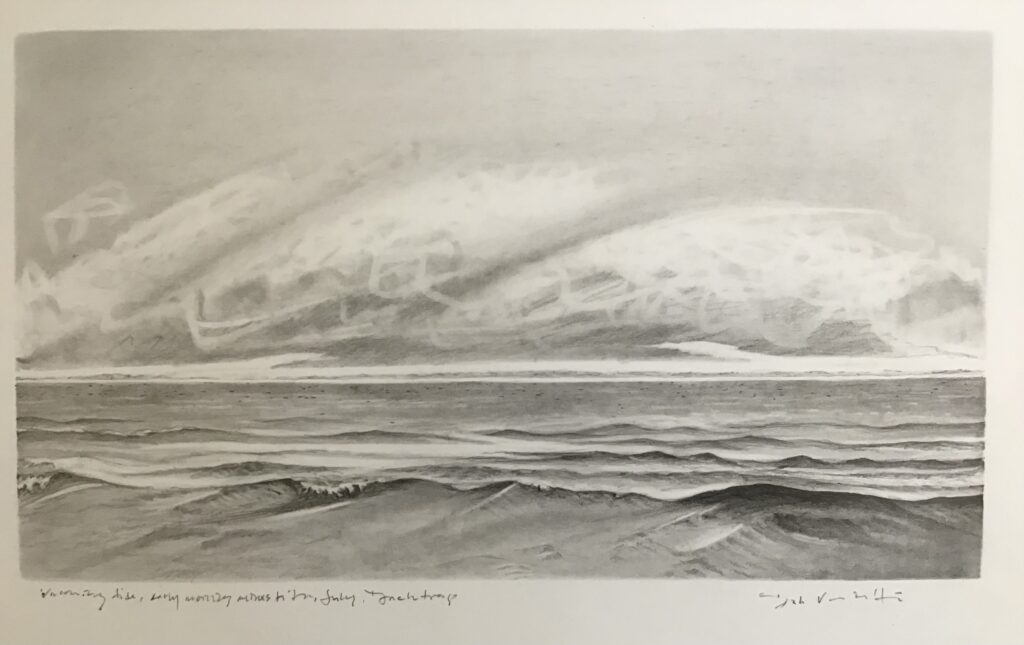 ---
Learn more about the January UMVA exhibit at the library here: