Book Event with Writers Celebrating the Release of "Breaking Bread: Essays from New England on Food, Hunger, and Family"
Tuesday, June 7
@
6:00 pm
–
7:30 pm

The Camden Public Library invites the public to join us in the Amphitheatre for a special event celebrating the release of Breaking Bread: Essays from New England on Food, Hunger, and Family (Beacon Press). The book is a collection of essays by seventy top literary talents and food writers honoring local foods, family, and community. The event will feature one of the book's editors, Deborah Joy Corey, and six well-known writers who will discuss how food ties into grief, pleasure, love, ethics, race, and class.
Gabriela Acero, Alice Bingham Gorman, Kathy Gunst, Nancy Harmon Jenkins, Marilyn Moss, and Sandy Oliver will read aloud their essays from the book and provide insights on food and how it sustains us—mind, body, and soul.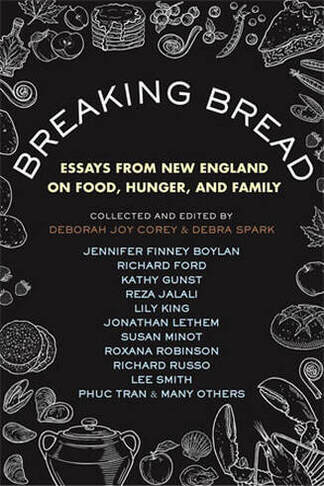 Profits from the sale of Breaking Bread will benefit Blue Angel, a nonprofit combating food insecurity by delivering healthy food from local farmers to those in need.
Blue Angel envisions communities where there ​is no hunger and everyone has access to healthy food. They purchase from local gardeners and farmers and we maintain our own garden for education. Their healthy produce boxes are delivered directly to families in need.
Learn more about Blue Angel at: blueangelme.org
Copies of the book will be for sale at the event. CLICK HERE to learn more about the book. RAIN DATE for the event is June 8.
---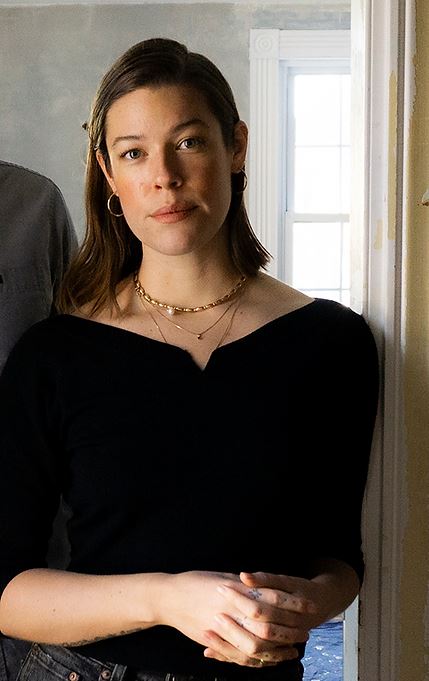 Gabriela Acero is a hospitality professional with over ten years of hands on experience in restaurants, hotels, event production, pop-ups, and consulting. She has been part of teams who earned a Michelin Star, a James Beard, and Wine Spectator awards. She has collaborated on events at Art Basel Miami and NFT Week NYC, and her writing has been featured in the multifaceted publication Counter Service. Gabriela currently lives in Camden and owns/operates wolfpeach with her partner Derek Richard.
---
Deborah Joy Corey is the author of two critically acclaimed novels and the memoir, Settling Twice. Her many short stories and essays have been included in anthologies and writing textbooks. Corey is the founder of Blue Angel, a nonprofit that delivers healthy food to families in her community, and co-editor of Breaking Bread: Essays from New England About Food, Hunger, and Family.
---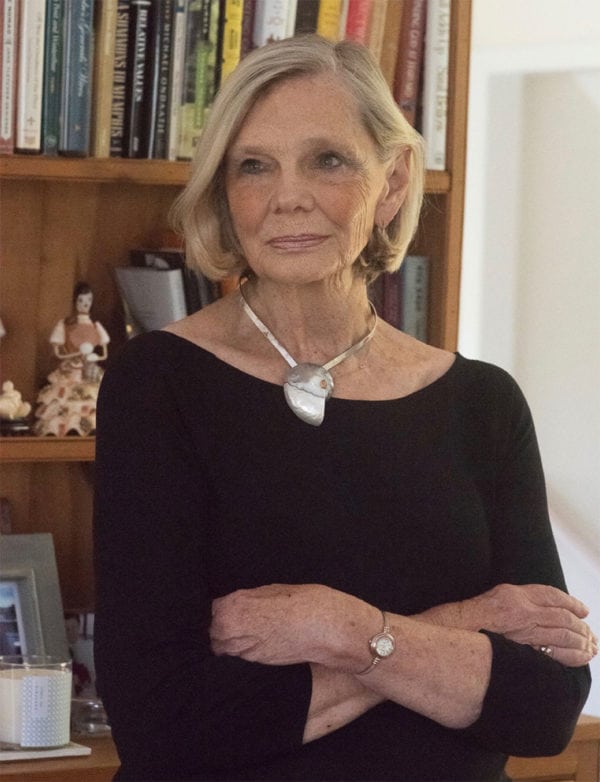 Alice Bingham Gorman is a writer of fiction, nonfiction, and poetry. Her writing has been published in Vogue; O, The Oprah Magazine; Salon.com; Dead Mule School of Southern Literature, The Louisville Review; and countless regional periodicals and art publications. Originally from Memphis, Tennessee, she now divides her time between Maine and Florida. Valeria Vose, her first novel, won the 2019 Independent Publishers Book Awards Gold Medal in Southern Regional Fiction.
---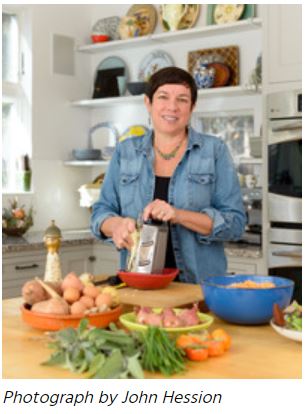 Kathy Gunst is a James Beard Award–winning journalist and the author of sixteen cookbooks. Her most recent book is Rage Baking. She is the award-winning Resident Chef for NPR's Here and Now, heard on over 550 public radio stations with over 5 million listeners. She writes for many publications, including The Washington Post, Eating Well, Yankee, The New York Times, Food & Wine, and others. Gunst teaches food journalism and cooking at schools and universities around the globe.
---
Nancy Harmon Jenkins is a food writer and journalist with a passionate interest in Mediterranean cultures and cuisines, sustainable agriculture, and farm-to-market connections. She began writing about food in 1975, and has a long list of publications to her credit, including books, magazines, and journalism. Author of a number of highly acclaimed cookbooks, she also writes for the Wall Street Journal, the New York Times, Saveur, and Eating Well, among other publications. She has a home in Tuscany, but primarily resides in midcoast Maine, where she grew up.
---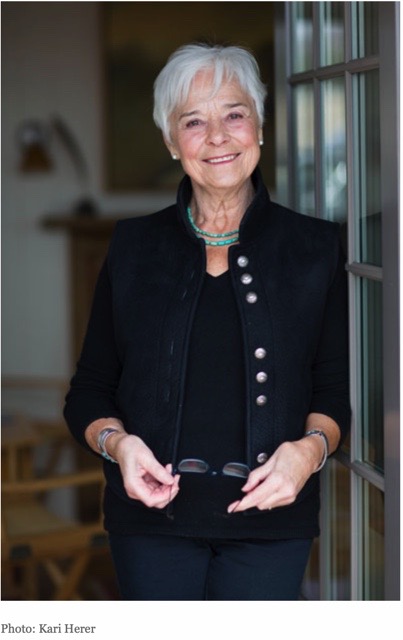 Marilyn Moss is the author of the book, Bill Moss: Fabric Artist & Designer, which won an IPPY Silver Medal, as well as shorter work in publications such as Orbis; Maine Boats, Homes & Harbors; Espazio; The Louisville Review; and others. She has an MFA in writing from Spalding University. Widely recognized as a successful and socially responsible business leader, Moss cofounded Moss Tent Works with Bill Moss in 1975 and served as president and CEO of Moss Inc until she sold the company in 2001. Born and raised in the hills of West Virginia, she now resides with her husband, James Rockefeller, in midcoast Maine. Her recently completed memoir, Mountain Girl, will be published by Islandport Press in the fall of 2022.

---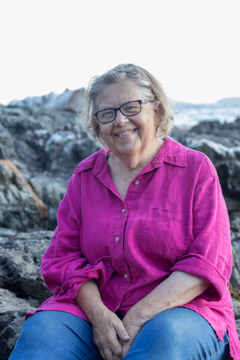 Sandy Oliver is a food writer and food historian writing weekly for Bangor Daily News, and regularly for Working Waterfront, plus other Maine publications. The author of several food histories, her Maine Home Cooking was published by Down East Books. She lives on Islesboro where she raises vegetables for market on Pretty Good Farm.