Beyond Acadia: Off the Beaten Path With Rich Bard
Tuesday, July 2 @ 7:00 pm

-

8:00 pm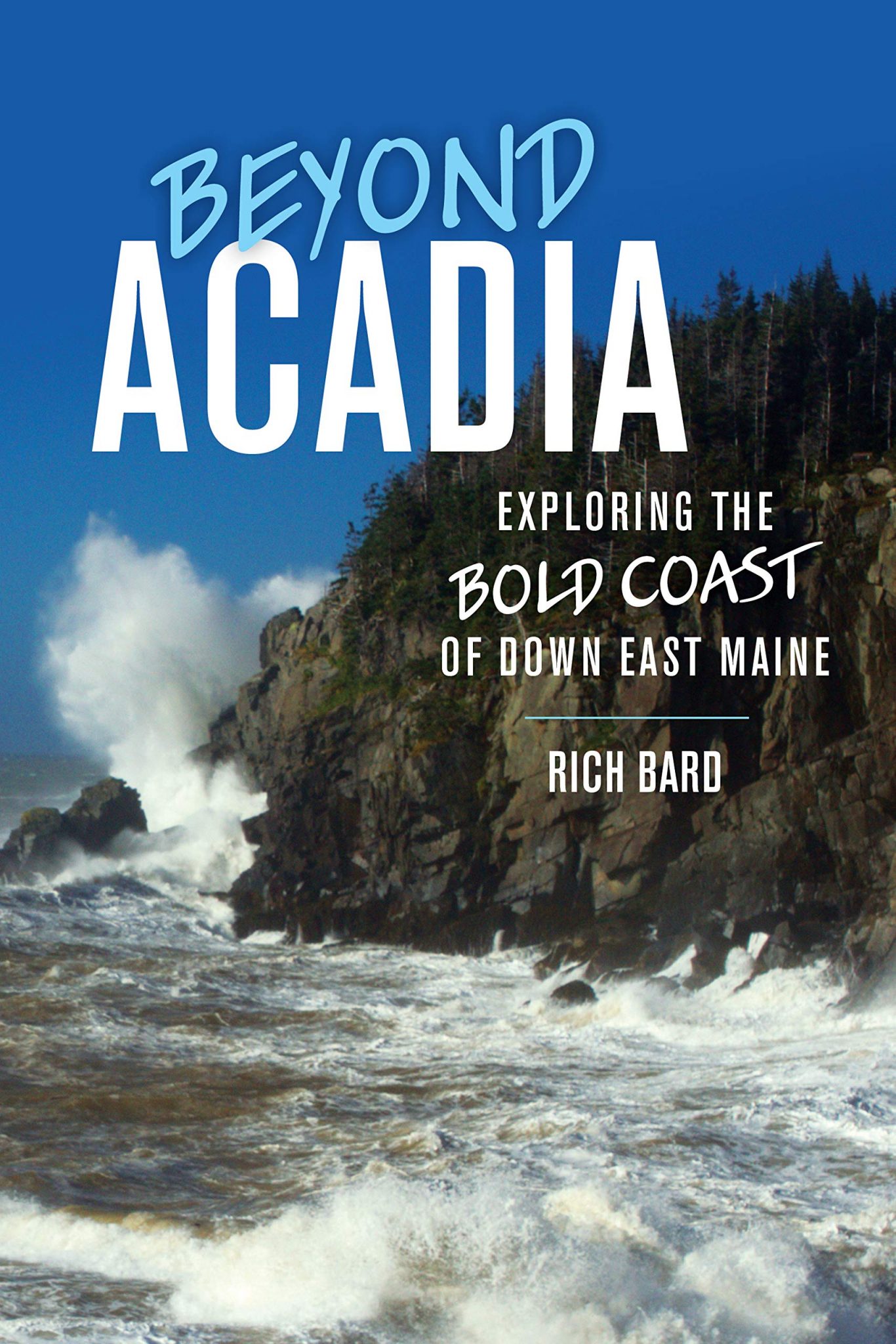 Beyond Acadia is the very first travel guide covering the area of coast roughly between Acadia National Park and Canada. There are countless ways to engage with the natural world in the Bold Coast area, from dozens of hiking trails to myriad paddling options to locally grown, healthy food to arts and music that evoke the landscape in which they are created. All of this in a seldom-visited place virtually on the doorstep of Acadia National Park, which receives upwards of 4 million visitors each year.
The Bold Coast is a place of mystery for most people. Those who know anything about the region are drawn to its beauty, but often simply don't know how to find any but the most well-known attractions, like the famed Cutler Coast trails, Quoddy Head State Park's landmark candy-striped lighthouse, or Cobscook Bay State Park's ocean-front campground. But there is so much more. Beyond Acadia is 300 pages packed with little-known attractions and things to do, highlighted by 200 of my photos of the region.
Although I now live in Portland, I spent 15 years in careers that exposed me to the nooks and crannies of the Bold Coast, giving me a broad view of everything the region has to offer. More than a decade as a state wildlife biologist had me hiking, paddling, and snowshoeing on a nearly daily basis, plus countless hours talking with members of the public about their favorite destinations and things they may have either discovered or created themselves. For the next four years, I was the Executive Director of Downeast Coastal Conservancy, the land trust that conserves land and provides outdoor recreation across the entire region covered by Beyond Acadia. These experiences, along with other professional and personal affiliations, have given me the experience and perspective to convey much of this knowledge to the reader.
Related Events