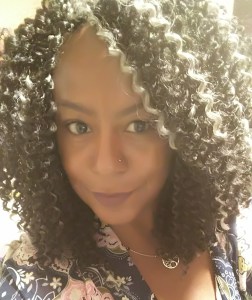 Please note, this event has been canceled due to a conflict in schedule for the presenter. We sincerely regret any inconvenience.
This interactive session is designed to look critically at racism in our communities and our nation by examining the roots of white supremacy and how the past impacts our present. A key goal will be teaching, sharing, and learning practical tools for working in our own communities to combat racism and to start conversations on addressing racism and difference in predominantly white spaces. This session is a mixture of lecture and small-group work, which will allow participants to deepen their knowledge of racism in 2018, examine their own biases, and learn techniques for starting conversations on racism and how to be an effective ally.
Bio
Born and raised on a combination of big-city attitude and Midwestern sensibility as a Chicago native, Shay Stewart-Bouley, also known as Black Girl in Maine (or BGIM), had to learn a bit of Yankee ingenuity when she relocated to Maine in 2002. After a brief foray into education, Shay bridged her socially minded work from Chicago (working with the homeless) to Maine by working with low-income and at-risk youth in Southern Maine, and she is currently the Executive Director of Community Change Inc., a 50-year-old anti-racism organization based in Boston that organizes and educates for racial equity with a specific focus on working with white people. Shay has been blogging since 2008 (frequently on matters of social justice and systemic racism) through her Black Girl In Maine website and, in 2011, she won a New England Press Association Award for her writing on race and diversity for the Portland Phoenix. Shay's writing also has been featured in a variety of Maine and national publications as well as several anthologies. In November 2016, Shay gave a TEDx talked entitled "Inequity, Injustice… Infection." Shay is graduate of both DePaul University and Antioch University New England and, even though she works in Boston now, she is indeed still BGIM, continuing to reside in Maine.