August Artist – Sally Loughridge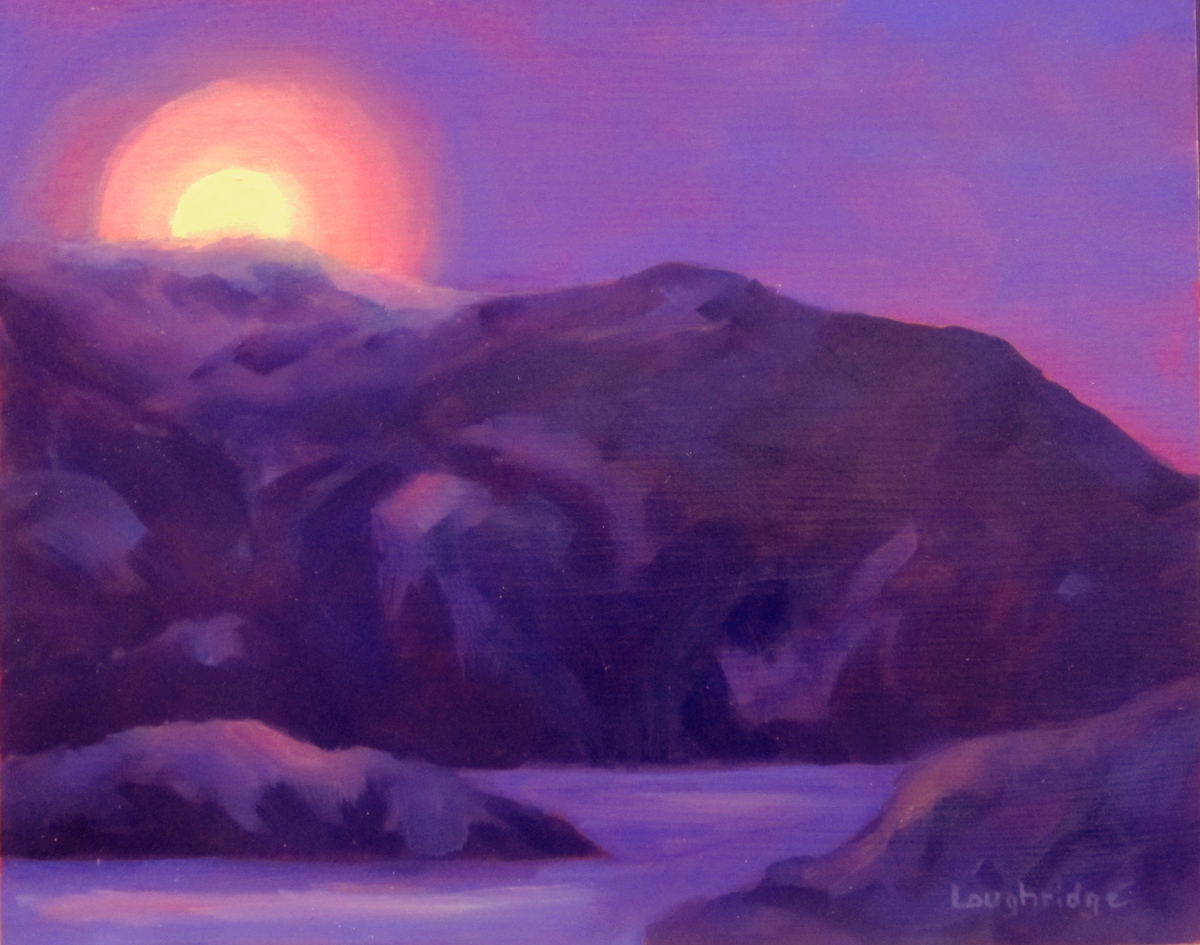 South Bristol artist Sally Loughridge shares her original oil and soft pastel paintings of Maine's timeless appeal throughout August in the Picker Room of the Camden Public Library. Her sea, sky, and landscape artworks reflect her deep emotional response to Maine's natural beauty and drama as seasons, weather, and light change. "The process of observation and painting always excites and enriches me," says Loughridge, "even when I'm struggling to find the best way to express myself."
After a career as a clinical psychologist in Vermont, Loughridge moved to Maine year-round 20 years ago. She has been painting, teaching, and exhibiting ever since. "Making marks" connects her intimately with the natural world.
Painting is both inspirational and fun, but was also therapeutic when she faced serious health challenges, including breast cancer, a stroke, and subsequent car accident. Her two books, building on her psychological training and sharing her artwork, will be available at the library show. These include Rad Art: A Journey Through Radiation Treatment and Daniel and His Starry Night Blanket: A Story of Illness and Sibling Love. Several original illustrations from these books will also be exhibited.
Loughridge shows her work extensively throughout the MidCoast in galleries and juried or invitational shows. Please join the artist for a public reception on Sunday, August 4, from 2:00 pm to 3:30 pm in the Picker Room Gallery.