Annual Rotary Concert July 4
Thursday, July 4 @ 12:00 pm

-

9:00 pm
Camden Rotary Club will bring eight bands to town for an afternoon of free performances on Thursday, July 4, in the most ambitious concert series the town has seen in many years. Please stay tuned for updated 2019 information!
The club's annual Music by the Sea celebration in Camden Library Amphitheatre and Harbor Park will feature everything from bluegrass and folk music to jazz and big band favorites. The music, a celebration of Independence Day, as well as the power of American music, will start at noon and end at 9 p.m., just before spectacular fireworks sponsored by the Camden Area Business Group and other community organizations.
Here's the 2019 lineup:
Noon:
Midcoast Brass Quintet
on the Village Green
2:00 pm
Bay Chamber Concerts Groups
on the performance stage, Harbor Park
3:30 pm
Bath Municipal Band
Amphitheater
5:00 pm
Katahdin Valley Boys (Bluegrass)
Harbor Park
7:30 pm
The Right Track – a high-energy, 11-piece R&B/Funk/Soul band with horns, strings, drums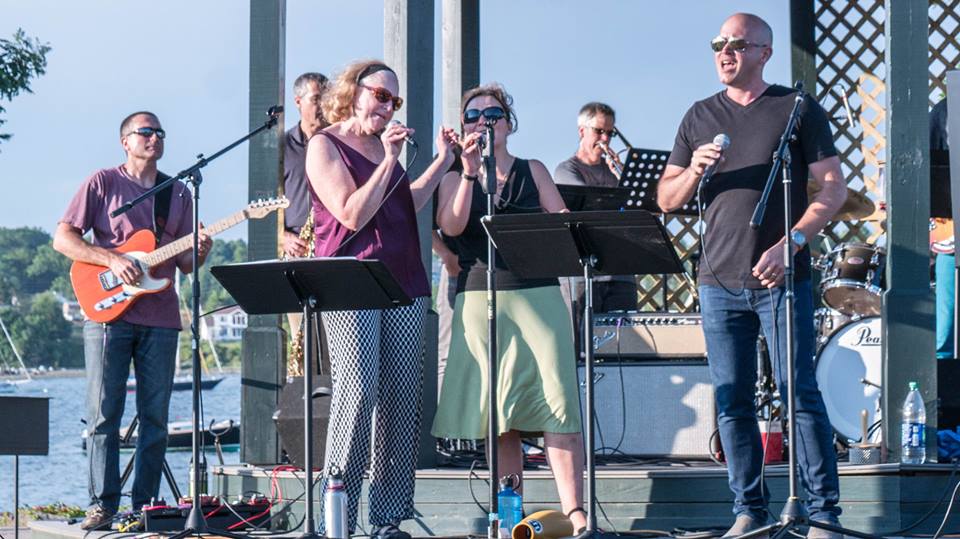 and vocalists, will make everyone want to dance.
Harbor Park
About Camden Rotary Club
For over 90 years, Camden Rotary has embraced Rotary International¹s motto, "Service Above Self." Camden Rotarians work together to help those in need by participating in local service projects, providing grants to local charities, improving living conditions for people in underdeveloped countries, and distributing college scholarships to graduating high school students.
Related Events