The staff at the Camden Public Library is "thrilled and proud" of the designation of the Amphitheatre and Library as a National Historic Landmark, according to library director Nikki Maounis. The announcement came on Monday from the Secretary of the Interior Ken Salazar and Director of the National Park Service Jonathan B. Jarvis. A gala celebration of the Amphitheatre and its new National Historic Landmark designation took place on July 13, 2013.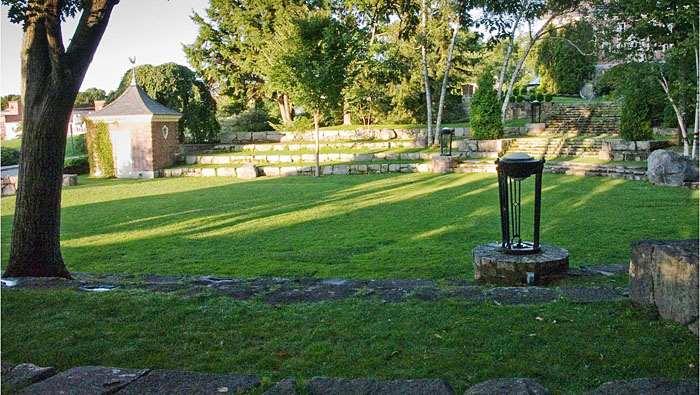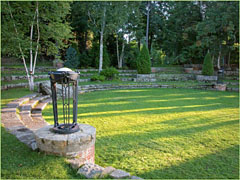 "We are thrilled to be recognized in this way," said Camden Library Director Nikki Maounis. "I would like to thank Dave Jackson, our Parks Director, who spent several years researching, writing, and presenting this proposal to the National Parks Service. This national designation recognizes Camden's historical contribution to American arts and culture. The national landmark designation will be invaluable to the library in our ongoing efforts to maintain and preserve this beautiful space for future generations. The designation puts the library on the map, quite literally. And that's a good thing for public libraries everywhere as well as for the Town of Camden."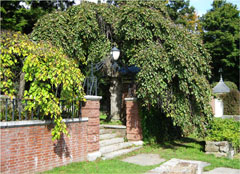 "It's a dream come true," responded Dave Jackson.
Maine's Senators Susan Collins and Angus King praised the announcement that the Camden Amphitheatre and Public Library has been selected as a new national historic landmark. The grounds of the Amphitheatre and library are among the few public projects of Fletcher Steele, one of America's premier practitioners of 20th-century landscape design. According to the National Historic Landmarks Program, it is an outstanding representation of the contributions made by the landscape architecture profession, private benefactors, and national associations to develop public landscapes in the
United States that celebrated natural regional beauty, scenic character, and rich cultural history.
"The Camden Library is a treasure of the Maine coast and is a testament to the pride and determination of the residents of Camden," said Senators Collins and King in a joint statement. "The Camden Amphitheatre retains its historic integrity, setting, original materials, and the quality of original workmanship and design. It continues to serve its historic purposes, as a public entertainment space, park, and garden for visitors and residents of the Town of Camden."
The Camden Amphitheatre and Public Library are among 13 new national historic landmarks designated by Secretary of the Interior Ken Salazar and Director of the National Park Service Director Jonathan B. Jarvis. National historic landmarks are nationally significant historic places that possess exceptional value or quality in illustrating or interpreting the heritage of the United States.