ADULT SUMMER READING PROGRAM 2020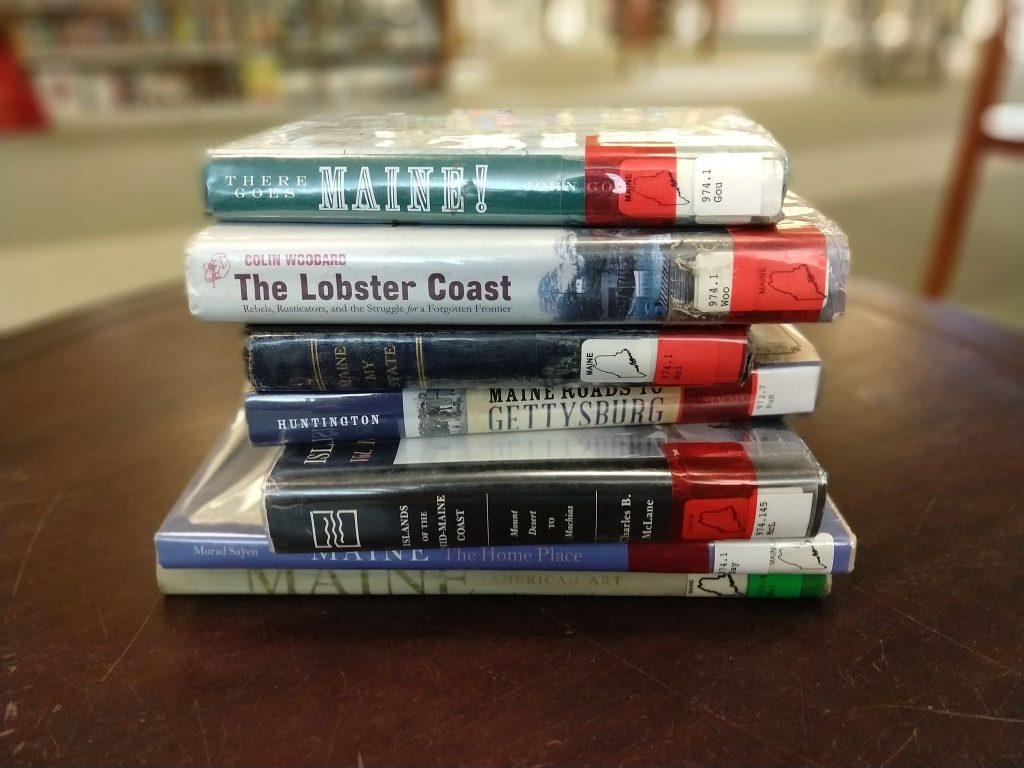 CELEBRATING MAINE'S BICENTENNIAL!
Come dive into honoring Maine's 200th year birthday this summer: its history, coastline, wilderness, mysteries, authors, and poetry through our Camden Public Library Summer Reading Program! We have put together a terrific list of books, audio/ebooks, and online activities celebrating Maine.
Sign-ups begin on June 15th and can be found on our website along with the reading lists, selected poetry, and bingo boards. The program officially begins on July 1st and ends on July 31st.
Your challenge is to complete a row from our bingo board by reading from the list of Maine books and participating in some of the online activities. Bingo cards can even be filled out online. Learn how to watch a movie on Kanopy, check out a book on Cloud Library, or discover the numerous free resources on Digital Library. If online activities are not your thing, you can find at least one row with just books to read.
Participants will automatically receive a raffle ticket for enrolling. Upon completing a row, you will receive another raffle ticket toward drawings for a Camden Library tote bag and the book, Where the Mountains Meets the Sea. Each row completed earns you another ticket.
As an extra challenge, try for a blackout card by completing each box. For the blackout challenge only, books read may fulfill more than one bingo category, provided one reads at least six books. Completing a blackout card will earn you a raffle ticket for a $30 gift certificate to the Owl and Turtle Bookshop.
To view the Book and Poetry lists, click here, or click the link on the left hand menu entitled "Adult Summer Reading Program Book and Poetry List 2020".
We will email you the bingo card after you sign up. If you would prefer to have a printed version, you can pick one up in the library.
Or do so in the form below.